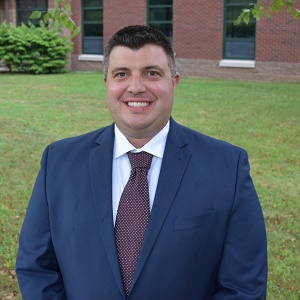 Matt Hutvagner – Bio:
Matt Hutvagner is excited to seek his first term on the Farmington Board of Education. As a newcomer to public service and politics, Matt wants to give Farmington families and taxpayers a fresh perspective and the benefit of his expertise.
Matt has been married for six years to Liz, and they are the parents of twin boys, Liam and Colin, who attend Union School.
A business professional with over 10 years of experience supporting ESPN at the Walt Disney Company, Matt leads a team of individuals through the fast-paced long-term and day-to-day finance and accounting activities of several high-value live event and studio television productions. He is accountable for the budget planning process, cost control functions, and strategic budget planning for all internal business partners. He is a trusted advisor to executive leadership and has developed many creative workflow improvements throughout his career.
Matt's record of results in budget management will be a valuable asset to Farmington schools and families. As a member of the Board of Education, he will work to enact best practices on collaborating with town and school officials to make sure taxpayer resources are managed effectively and efficiently to deliver the best services for the students of Farmington.
Matt's advocacy for Farmington Public Schools began around the basic concept of "showing up." As a father of young children starting their journey in Farmington, Matt proactively "showed up" at Board of Education meetings, Town Council budget meetings, and other committee meetings, where he consistently advocated for the needs of Farmington students without over-stretching our tax dollars. The energy, enthusiasm, and willingness to be present he has displayed as an active citizen will be valuable resources for the Board of Education.
Matt is eager to get out into the Farmington community to hear about the issues that are most important to you, and to help him work to keep Farmington Public Schools a leader in public education.
Vote Row A November 5th
Matt Hutvagner
Board of Education
Matt Hutvagner – Social Media & Email:
Or send Matt a comment directly here: